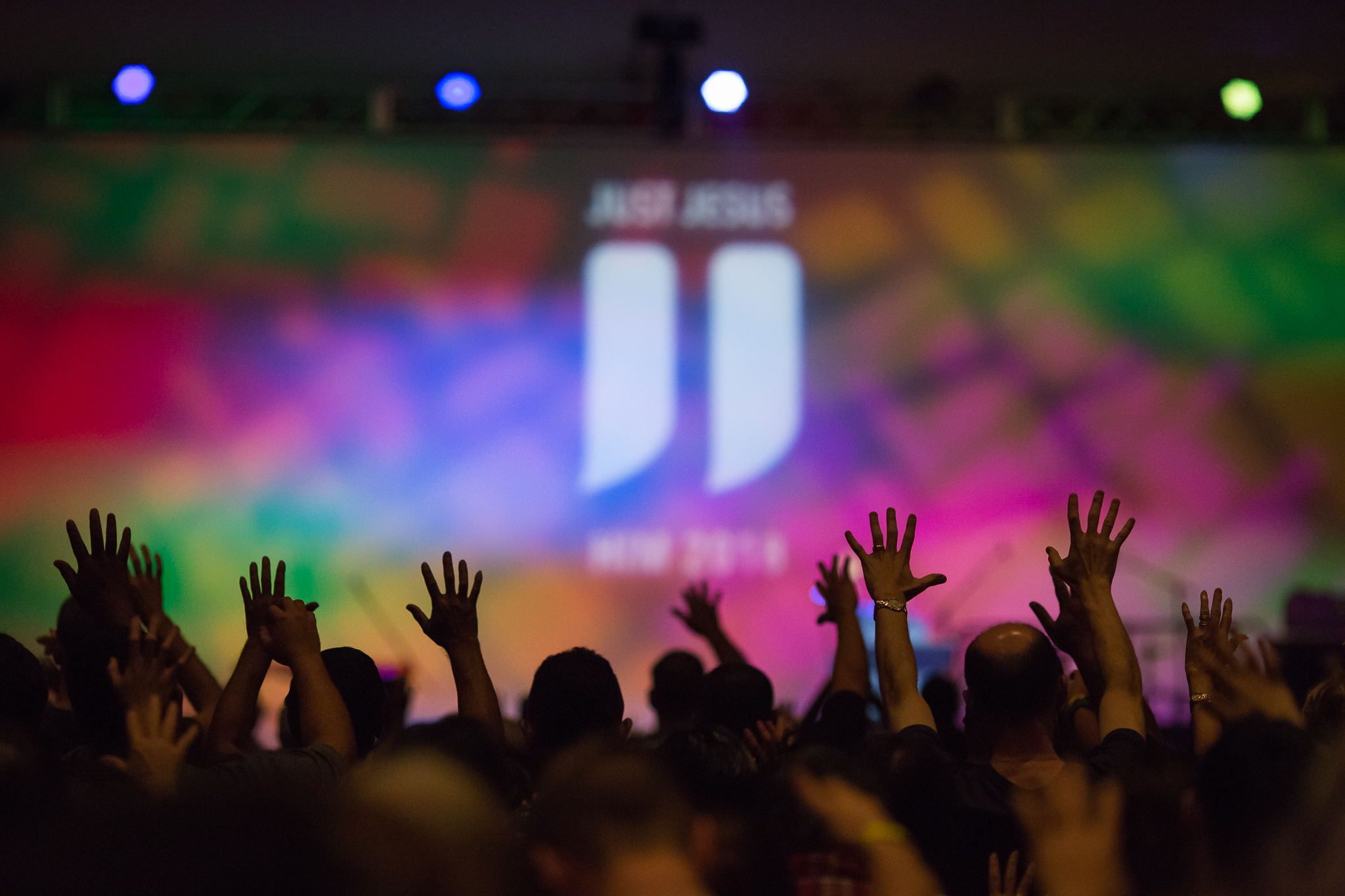 Pointed it all back to the very simple practice of spending time with Jesus.
What was most helpful to you at the conference?
"Putting worship of God at the core of my being."
"Annual booster shot to regain bearings and perspective!"
"Changing church after 30 years. Discouraged, depressed. Conference reminded me God is moving us on. Been very encouraging and giving us hope."
"Jesus is unconditional love, not legalism. Relationships (even with Jesus) take time to deepen."
"Understanding that I am fully Christian and fully Hawaiian. What an amazing break through for me and many."
What prayer or praise can you share because of this conference?
"I feel refreshed and ready to go back and serve happily = )"
"A self-proclaimed atheist said that as a result of her attendance to the youth program on Sat night, she now 'gets it' about why she should follow Jesus. PTL!"
"I am soon to be a mother and it has helped settle some fears and prepare my heart for what's to come."
"Love, love, love singing with thousands of believers!"
"Thank you for the scholarship. First HIM conference for me. Amazing experience. Praise the Lord."
As a youth, what was the best part of the conference for you?
"When other youth gave their lives to Jesus. I was crying because it was so AMAZING."
"Through this conference, I have felt God's presence more than ever. This is the final sign to me from God that he wants me. And because of this, I decided to accept Christ into m life. My life is changed forever because of HIM 2018."
"No matter how long gone or broken you are God can always bring you back if you let him."
"Let God marinate you so that the Good News doesn't only sound good but taste and looks good."
Decision card: committing to...
"Just Show Up ministry in my home."
"Healing"
"Renewed and wish to join Stephen Ministry. I feel ready. I haven't felt ready."
"Just Show Up Club"
"To be more committed in my heart."
"Making disciples for Jesus."
"Return to first love."
"Being more forward in sharing."